GLISS'FESTIVAL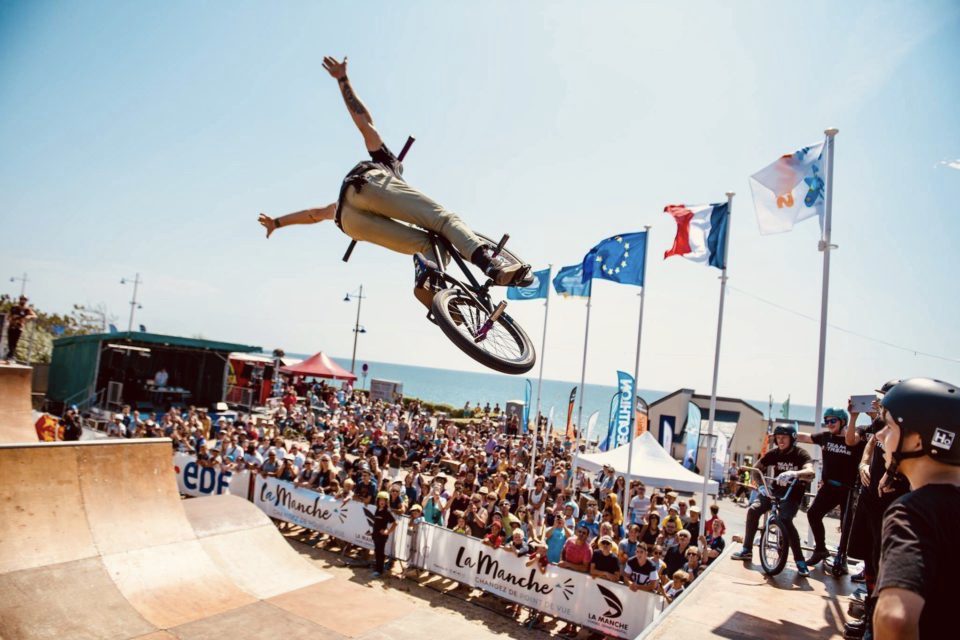 The Gliss Festival, a festival dedicated to board sports in Barneville-Carteret, invites you once again to experience enchanting moments, with shows and animations always more captivating. The maritime boulevard and Barneville Plage are transformed into a real Californian beach, becoming a must-see destination for the whole family!
A unique concept
To propose 50% shows / 50% initiations by mixing the best world riders and the best supervisors. A maxim for this weekend: "Everything you see, do it!
A unique orientation
Thanks to the site on which it takes place, the Gliss'Festival manages to offer a festival on the land, on the sea and in the air.
More details here!